Written by Sandhya Patel
'Twas the month of December and all through Calgary, all the people were buzzing and smiling with glee. The squad at Date Night made a list with great care in hopes that you'd enjoy the season with flare. From Hip Hop Xmas to a Christmas ballet, to a Yoncé Yoga so you can namasleigh all day.
Yes, we made sure your holiday season can be celebrated with great fun. So that you could enjoy it with all of your loved ones. And as we present you with our 30 things to do this December, with all the hustle and bustle, there's just one thing we would like for you to remember. As we enter 2018 and leave this past year out of sight, Happy Holidays to all, we hope it's merry and bright.
1. Sweat for Rays
Friday, December 1st from 7pm – 9pm
Various Locations
Website
Join us for a class (or two) as we cultivate energy and community for the 1.8 million children living with HIV worldwide. Hosted by 10 of Calgary's Best Yoga & Fitness Studios. 100% of the proceeds from each class benefits Rays Home for HIV Positive Children in Jaipur, Rajasthan. Door prizes and giveaways from Half Moon, B Yoga, Shop Open House, Yoga Santosha, The Coup, Parts + Labor Inc, Raw Eatery and more.
2. Paint your UGLY sweater
Friday, December 1st from 7pm – 9pm
Raw Canvas YYC, Kensington Road NW
Website
This class is about creating your very own Ugly Christmas Sweater, made by you, sweater and crafts provided, but if you wish you can bring any extras to add to the sweater, the most creative sweater will win a bottle of wine. What you need to know: Arrive 30 minutes prior to Painting start time to grab your beverage, food and spot. No Painting Experience is Necessary to let your inner artist shine. Tips are appreciated by the artists if you like their teaching style let them know. Cost is $45 for this class. All supplies included and the sweater you keep. Drinks and food are extra. We are fully licensed and serve alcohol as well. The feature drink is VANNOG for the evening is Eggnog and rum!
3. ATB BoostR Stage
Tuesday, December 5th from 5:30pm – 8:30pm
Studio Bell, 850 4 St SE
Website
Join ATB BoostR on December 5th for BoostR Stage Calgary. 5 audacious Calgarians take on the BoostR stage to pitch their business venture to a room filled with 300 people. The fun part? You are in the crowd, and YOU get to decide what business takes home up top $5000. Are you an – innovators, influencers, community builders, entrepreneurs, philanthropists? This is your chance to support local, and learn about the most innovative up-and-coming Calgary businesses.
4. Wine & Bingo
Tuesday, December 5th from 6pm –  8pm
The Metropolitan, 317 7 Avenue SW #150
Website
B-I-N-G-O with V-I-N-O! Join It's Date Night at The Met for Wine + Bingo every second Tuesday night. Your ticket includes a fun night of Bingo and an opportunity to win our awesome wine themed prizes!
5. Forte Musical Theatre Guild: Naughty But Nice Holiday Production
Tuesday, December 5th to Sunday, December 17th
Lunchbox Theatre,160, 115 9 Avenue SE
Website
Four actors, four great years: Naughty… but Nice is back for some four play! Everyone's favourite sweet but saucy holiday production returns with some favourite tunes and new music.
6. FESTIV
Wednesday, December 6th from 7pm – Thursday, December 7th at 2am
Sub Rosa, 200 8 Avenue SW
Website
Our exclusive holiday party of the year, Festiv is BACK and with a party this big, this lux and this damn fine, the Christmas tree won't be the only thing getting lit. We want to invite you to come let loose and get fancy with us at Festiv, an exclusive holiday party at Sub Rosa. Bring your A-game style and sip on some cocktails in Sub Rosa's swanky underground lounge atmosphere. 10 at 10 Music & Culture Group will be there to set the mood and whisk you away in a musical bliss, before things start to get a little blurry. Bad Santa from Santa School will be joining the fun along with a Candy Bar and Festiv photobooth. Sub Rosa is hidden beneath the heritage building at 200 8 Avenue SW, under the neon symbol. We can't think of anyone else we'd rather celebrate the year with.
7. Kenny VS Spenny
Thursday, December 7th from 6pm – Friday, December 8th at 2am
The Palace Theatre, 219 8 Avenue SW
Website
Comedy aficionados – you won't want to miss this one. Canadian television stars, Kenny Hotz and Spencer Rice, are coming to The Palace Theatre. 18+ only with valid government issued ID.
8. WERK Presents: The LA Takeover
Saturday, December 9th from 9pm –  11pm
The Palace Theatre, 219 8 Avenue SW
Website
WERK is Calgary's hottest new gay pop up party and they're taking over The Palace Theatre LA Style! Starring straight from LA – Morgan McMichaels of Rupauls All Stars, breakout diva and resident host at The Abbey Nightclub  Mayhem Miller, and internet socialite and all around controversial queen BibleGirl. 18+ only with valid government issued ID.
9. Yoncé Yoga + Brunch (Xmas Edition)
Saturday, December 9th from 10:30am – 1:30pm
Commonwealth Bar & Stage, 731 10 Avenue SW
Website
Okay yogis, now let's get in formation. Believe in your inner Beyoncé and stretch out your muscles with some Yoncé Yoga. After an hour-long flow class, you'll be seriously thirsty for some lemonade, so stay for some brunch. The talented Chef Pigot from Home and Away will be creating a custom brunch, we highly recommend you pre-order as quantities will be limited and food FOMO is the worst. Please note any dietary restrictions or allergies for you or your homies. Brunch is $13. Interested in brunch, but can't commit? $15 day of. Yoga will be from 11:00AM-12:15PM, brunch will be from 12:15PM-1:30PM. Doors open at 10:30AM, we'll be on our mats for a start time of 11AM sharp. BYOM (Bring your own mat) and water bottle.
10. Babes Who Brunch *SOLD OUT*
Saturday, December 9th from 11am – 1pm
MARKET Calgary, 17 Avenue SW
Website
On Saturday, December 9th, join us for mimosas, a three-course brunch and stimulating conversation led by our featured speaker, Andrea Beca who hosts a podcast called That's so Maven, for, and about female entrepreneurs and leaders. You'll enjoy speed networking, bold conversations, a delicious meal, photo booth memories and valuable takeaways curated just for you – this brunch will fuel your fire and keep that grind ignited. The intention behind our brunch series is to create a platform for connection – activating bold, fierce conversations with a network of inspiring women who have a similar desire to empower other women.
11. Ugly Xmas Sweater Workshop
Monday, December 11th from 7pm – 9:30pm
WURST, 2437 4 Street SW
Website
Getting into that Christmas mood! Learn how to make your own Ugly (pretty) Xmas sweater while contributing to a great cause – a percentage of the ticket sales will be donated to Toy Mountain to help support the Calgary Women's Emergency Shelter.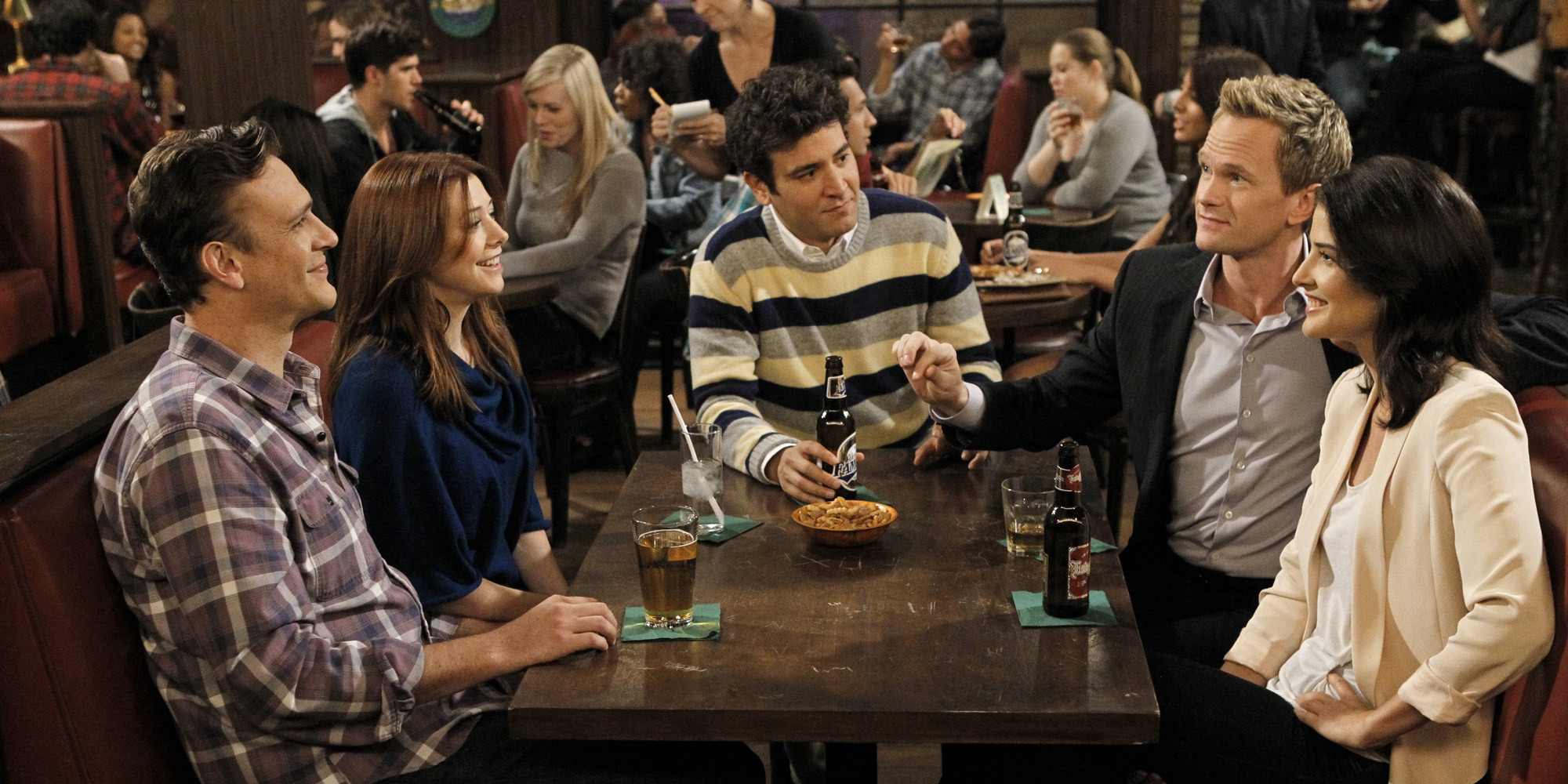 12. Trivia Night: How I Met Your Mother
Tuesday, December 12th from 7pm – 9pm
Wurst, 2437 4 Street SW
Website
On Tuesday, December 12th, we'll be hosting Trivia Night: How I Met Your Mother edition at Wurst. Round your homies, brush up on all the classic favourites, and prepare to bring your A-game.
We can't wait to see you there. This is an 18+ event.
13. Notable First Look x H&M Holiday Collection
Wednesday, December 13th from 6pm – 8:30pm
Chinook Centre, 6455 Macleod Trail SE
Website
H&M + Notable Life invite you to a shopping event to introduce The Holiday Collection. Shop the new holiday fashions before anyone else while sipping on fresh juice by Well Juicery and snacking on a delicious tasting menu. There will be beats by BB Mars to set the vibes for a night of shopping galore. Expect more surprises in the spirit of the holidays! First 200 people will be receiving a gift with purchase from H&M.
#NotableFirstLook #HMHoliday
14. Hiphop XMAS
Wednesday, December 13th from 7pm –  9pm
WURST, 2437 4 Street SW
Website
When we say Hip Hop, you say Christmas. It's almost time for the holla-days and we've partnered with Pinnovate to get you in the spirit. Show off your crafting skills with a night of feel good hip hop, ornament and card making while sipping on a rum and eggnog. Round the crew to do good in your hood to support KidSport. Merry Yeezus, fam – let's get creative. Your ticket includes all supplies needed for crafting but feel free to bring your own if you wish.
15. Funk the Halls
Friday, December 15th from 9pm – Saturday, December 16th at 2am
The Palace Theatre, 219 8 Avenue SW
Website
Get ready to Funk the Halls again this year! Borrowing inspiration from classic funk and hip-hop, The Funk Hunters are putting the soul back into electronic dance music. It's about to be one funky Christmas. Doors open at 9pm. This is a 18+ event.
16. TELUS Sparks Adult Night
Thursday, December 14th at 6pm
220 St Georges Dr NE
Website
Join TELUS Spark's Adult Night on December 14th. This month's theme? The Greatest HIts. Enjoy the best of Adult Only Night and enjoy the fun activities all over again! End the year with a bang by enjoying your fav theme Adult Only Nights.
17. Market Collective Cheer 2017
December 1st – December 3rd, December 8th – December 10th & December 15th – December 17th
Inglewood Warehouse, 1390 17th Ave SE
Website
The Market Collective is throwing a Holiday theme market, and you don't want to miss out on this Christmas shopping experience. Talk a walk at the Inglewood Warehouse and shop from the amazing talented YYC community. There will also be food trucks to fuel that shopping mode, DJs, and live music. Tickets are $5 for the weekend and kids under 12 years old are free.
18. Dave Kelly Live – Home: A Calgary Christmas
Saturday, December 9th at 8pm
Southern Alberta Jubilee Auditorium, 1415 14 Ave NW
Website
Known for his storytelling and entertainment, Dave Kelly Live is back for a special holiday evening. Enjoy an evening of laughter and songs with Dave Kelly with special guests Paul Brandt and the Young Canadians of the Calgary Stampede, as they take you through their Calgary home for the holidays. It all goes down December 9th at the Southern Jubilee Auditorium.
19. Festival of Lights
Saturday, December 2nd – Monday, January 8th
Nightly from 6pm – 12am
Confederation Park, 905 30 Ave NW
Website
Get in the festive mood and talk a walk down YYC's famous Festival of Lights. Come take a look at the largest drive-by Christmas lights at Confederation Park. Put on by the Lions Festival of Lights Society, you'll be able to witness 30,000 LED lights all shaped in festive themes. This festival of lights is perfect for a Date Night or an evening out with the kids. It goes on from December 2nd till January 8th, nightly from 6pm till midnight.
20. Calgary Zoo Lights
Friday, November 24th – Tuesday, January 9th
Nightly from 6pm – 9pm
210 St. George's Drive NE
Website
The traditional Calgary Zoo Lights is back again for its 20th year and sure to be more lit. A perfect evening with your family or a date night awaits you as the Calgary Zoo transforms its grounds at night into a festival showcase of lights shaped in your favorite animals. Enjoy some hot chocolate and activities as you walk in this Winter Wonderland. Tickets are $14.95 for 16+ and $11.95 for kids ages 3yrs – 15yrs.
21. A Christmas Carol
Tuesday, November 28th – Sunday, December 24th at 7:30pm
Max Bell Theatre, Arts Commons, 240 9 Ave SE
Website
Nothing screams Christmas like watching A Christmas Carol. Whether you see it for the first time or the hundredth time, this classic Christmas tale is sure to warm the hearts of everyone and get everyone in the holiday spirit. This stage production of Charles Dicken's classic novel comes to life once again from November 28th – December 24th. Don't be a Ba Humbug and watch this Christmas Classic.
22. Ice Skating
Olympic Plaza, 228 8 Ave SE
Website
There's nothing more festive than bundling up and skating around an outdoor ice rink, basking in the Canadian winter. Take your bae, your friends, or your family to the Olympic Plaza for some winter skating fun. It's free and rentals are available. The Olympic Plaza is open for winter skating and runs daily from 10am – 9pm daily.

23. Tubing
WinSport, 88 Canada Olympic Rd SW, Calgary, AB T3B 5R5
Website
Take part in a winter activity for all! Go tubing down the Acura Tube Park at WinSport! This park is the largest of its kind in Western Canada. Nothing screams winter fun than getting an adrenaline rush tubing down a snowy hill.
24. CP Holiday Train
Saturday, December 9th at 6:45pm
Anderson C-Train Station, 11015 Anderson Station Way SE
Website
The CP Holiday Train is back again this year and is here to spread Holiday cheer and raise food, money, and awareness for food banks across Canada. It's sure to go out with a bang this year, as it is Canada's 150th celebration and the CP's 19th annual holiday train. On December 9th, the CP Holiday train will stop at Anderson C-Train Station for you take in all its festive glory, Enjoy performances from Colin James, Alan Doyle and The Beautiful Band. Entrance is free, but food donations are greatly appreciated.
25. Once Upon a Christmas at Heritage Park
Saturday, November 25th – Sunday, December 17th & Friday, December 22nd – Saturday, December 23rd from 9:30am – 4pm
Heritage Park, 1900 Heritage Dr SW
Website
Experience Christmas past at Heritage Park this season. Take a ride on a festive wagon, enjoy the tunes of Christmas carols and even get the chance to visit the big man himself, Santa. There will also be special holiday activities such as gingerbread cookie decorating, visiting a select of historical buildings and homes, and even a visit with some alpacas! You can even shop for that special someone at their one-of-a-kind gift shop. Tickets are $10.95 and children under 2 are free.
26. The Nutcracker
Thursday, December 15th – Sunday, December 17th & Thursday, December 21st – Sunday, December 24th
Southern Jubilee Auditorium, 1415 14 Ave NW
Website
Edmund Stripe's holiday classic comes to life on stage one again. The Alberta Ballet is proud to present the classic ballet, The Nutcracker. Step into a world of Sugar Plum fairies, and be enchanted by a Kingdom of Sweets as you are told a story about a girl named Clara, whose nutcracker comes to life on Christmas Eve. Calgary Philharmonic Orchestra sets the mood with Tchaiskovsky's classic music as more than 70 ballet dancers perform Stripe's famous choreography. You don't want to miss this holiday tradition, perfect for the family, friends or even with that special someone. Tickets can be purchased here, and Saturday and Sunday matinees are available.  
27. Curated Holiday Market
Friday, December 1st – Sunday, December 17th
Deerfoot City, 901 64 Ave NE
Website
Enjoy three weekends of Holiday joy at the Curated Holiday Market. Get that special someone that perfect gift (or treat yo' self) and shop from over 85 Canadian handmade makers and curators. Make sure to check out each weekend as the vendors will vary each week. There will also be entertainment, prizes, and even a chance for you, or your kids to take a picture with Santa. Admission is $4 at the door, and kids under 12 years old are free.
28. New Year's Eve Feast
Sunday, December 31st from 6:30pm – 11:30pm
National on 10th, 341 10 Avenue SW
Website
First we feast, then we party! Ring in the New Year with National, Wild Rose Brewery, and a couple hundred of our closest friends. Start the night off with a 3-course dinner including Wild Rose beer pairings. Once everyone is sufficiently stuffed, we'll get the party started with DJs & dancing all night long!  Want to party, but aren't up for the feast? No problem, tickets to party are only $25!
29. Cacao 70 Eatery
30 Springborough Blvd SW
Website
Satisfy that sweet tooth with a new sweet cafe in YYC. Cacao 70 Eatery is here and has a menu that will make you drool. From chocolate pizzas, to waffles and crepes, to the classic nostalgic dessert ice cream, and more, this place has something for everyone. Prefer a savoury item? Cacao 70 also serves brunch from 10am – 4pm every day. Sign us up please! Make sure to check it out, located in the SW of Calgary.
30. Take a Checker Cabs
Website
Checker Cabs wants you to get home safe this holiday season.  Every Friday in December there will be an activation (the first one is December 8th) in warming tents with food trucks giving away pizza slices, water, Gatorade, hot chocolate while you wait for your cab. Keep your eyes peeled for Santa hat's that are giving away $5 off cards for your next ride home. Ho ho ho!